Welcome to IRL!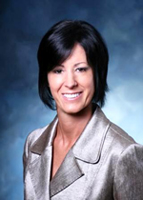 It is my pleasure to welcome you to the online home of Integrated Regional Laboratories. Our website has been updated to better serve you and provide you with all the resources and information you need to stay informed about your laboratory needs.
I would like to take this opportunity to thank you for selecting IRL. As a hospital-affiliated regional laboratory provider, IRL is in the unique position to offer you a state-of-the art diagnostic testing menu, stat testing, un-paralleled microbiology capabilities, as well as accessible, personalized client support services.
We provide faster, more accurate lab results for better patient care. Our facility is the most advanced automated laboratory in the state of Florida, providing doctors and hospitals with real-time results on a full menu of tests, 24 hours a day, seven days a week.
For the most advanced technologies, the very finest in customer service, and the accurate information you require, call on Integrated Regional Laboratories.
Again, thank you for providing us the opportunity to meet all your laboratory needs.
Joanne M. Trout
CEO